Golf Rates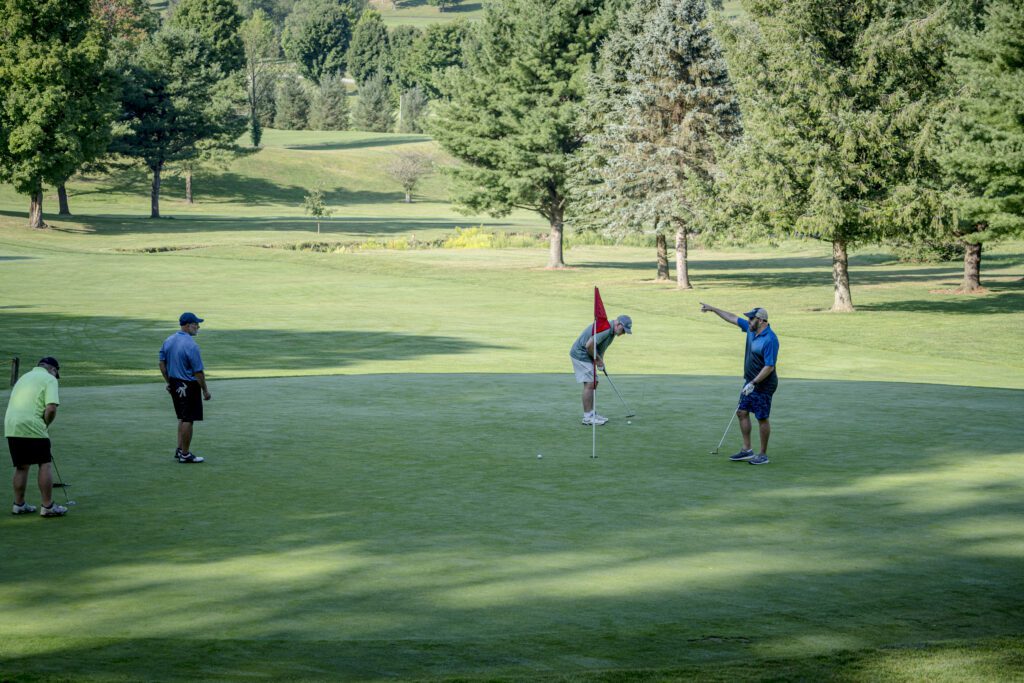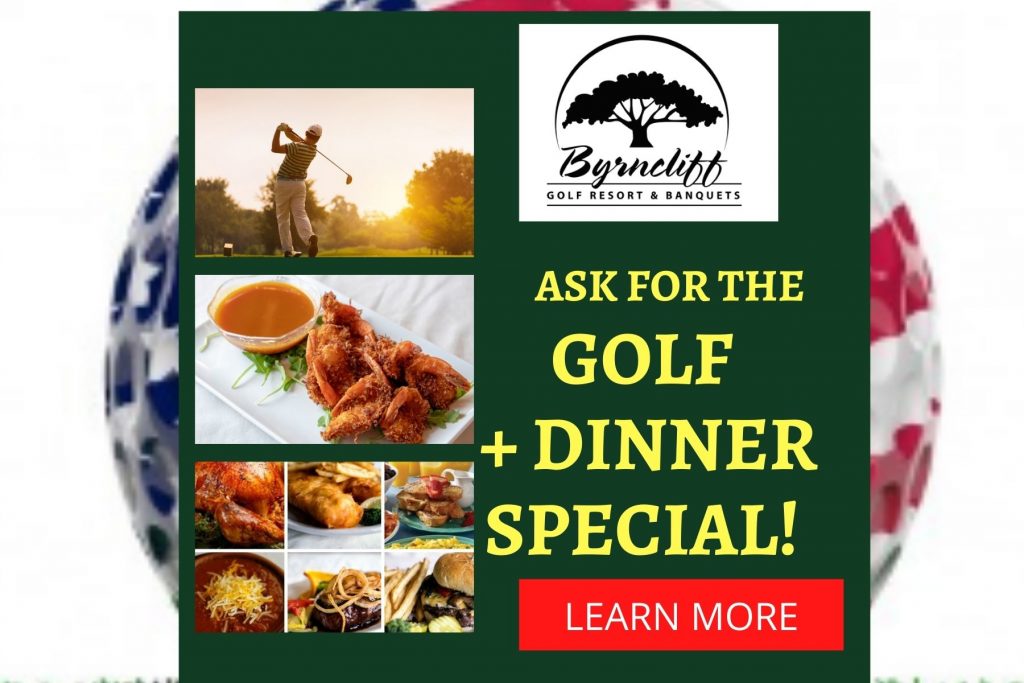 Byrncliff Golf Resort is open to the public for daily fee play.
Byrncliff is a 18 hole, par 72 golf course, recognized as one of Western New York's best public golf course.
The course is very scenic, with gently rolling hills and adapted to all skill levels.
Buffalogolfer.com says there is "no nicer and challenging walk in the woods" than Byrncliff.  If you are looking for a fun and relaxing day of golf, come experience Byrncliff!
FROM APRIL 10TH TO MAY 14th
Weekday
Golf & Cart   $40
Walking Fee  $30
Senior Golf & Cart $35
Nine Hole Golf & Cart  $25
Nine Hole Walking Fee  $15
Weekend
Golf & Cart   $45
Walking Fee  $35
Nine Hole Golf & Cart  $30
Nine Hole Walking Fee  $20
Single Rider Request add $20 to above fees and based on cart availability
Extra Holes $15 per player to ride - $10 per player to walk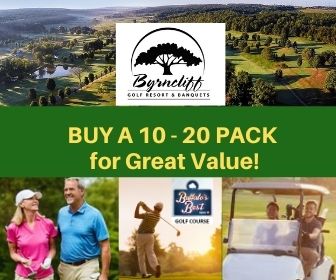 GOLF RATES - SPRING: prior to May 14th, 2021 - Price per person
CALL NOW (585) 535-7300 to reserve your tee time.
Here are the Golf Spring Rates for Byrncliff Golf Resort & Banquets.
Voted Buffalo's Best Golf Course and located just 35 minutes South of Buffalo and 1 hour from Rochester NY, Byrncliff is an off the beaten path well worth the drive!
Byrncliff is OPEN YEAR AROUND
Want to golf in March or early April?  Byrncliff Golf course is open year around - our super intendent and team do an incredible job to make Byrncliff a great place to play.  Unsure of the conditions?  Call (585) 535-7300
You have not been to Byrncliff yet?
Try something different!  Erik the pro and the rest of the family will be happy to welcome you!  Bar and Restaurant, Pro Shop, Hotel, Golf Range and Mini Golf available on the premises.
Golf individual lessons available - by appointment
Call (585) 535-7300 for TEE TIMES