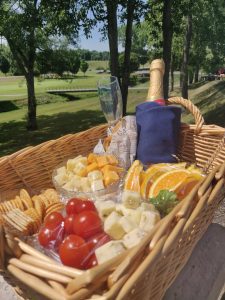 Wine & Cheese Package
Enhance your Stay – Surprise or Celebrate with our menu of upgrades – please book at least 24 hours ahead of arrivals. Your choice will be delivered to your room or available at check in.
– The Wine Package: $30+tax
Includes one bottle of wine or sparkling wine , Souvenir Byrncliff wine glasses.
– The Wine & Cheese Package $50+tax:
Includes one bottle of wine or sparkling wine, Souvenir Byrncliff wine glasses, assorted cheese (approx. 1 lb) and crackers, Fruit Garnish
– The Wine & Strawberry $50+tax (must be pre ordered 24 hours in advance)
Includes one bottle of wine or sparkling wine, Souvenir Byrncliff wine glasses, A dozen chocolate-covered strawberries, Assorted candy
– The Snack Package $35+tax
Includes 2 Bottles of water, 2 bags of chips, Assorted cheese (approx. 1 lb) and crackers, Fruit garnish, 2 Gourmet Chocolate Chip Cookies
Add on two gourmet cookies to any package – $6.00