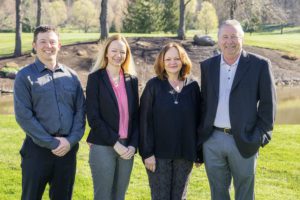 A Western New York Golf Resort near Buffalo NY
Golf Course Open!
Golf Resort near Buffalo NY, Rochester NY and Darien Lake
A Boutique Family Owned Resort with Over 50 Years of High Quality and Friendly Service - A Golf and Cross Country Ski Resort near Buffalo, Rochester and Darien Lake, NY
Voted Buffalo's Best Golf Course | Best Cross Country Skiing in Western New York | One of America's Top Snowmobiling Pitstop | 4.4 star on Google Reviews
Just 35 minutes South of Buffalo, NY - 1 hour from Rochester - 16 minutes from Darien  Lake Six Flags and Darien Lake Amphitheater (performing arts center for concerts) - the Closest Golf Resort from Canada
CALL
(585) 535-7300
for Tee Times, Reservations or Information
Welcome to Byrncliff Golf Resort & Banquets - Golf & Cross Country Ski Resort
Golf Resort near Buffalo NY
A Premier Public Year Around Golf and Cross Country Ski Resort with Lodging, Bar & Restaurant, Banquets, Weddings.

Nestled in the rolling hills of Wyoming County, it offers a scenic, fun and challenging public 18 hole par 72 golf course, 20K of groomed skiing tracks (rentals available) , great amenities, and warm hospitality.

A great venue for Weddings.  Banquet Facility and Hotel Rooms recently renovated.

A true escape from the everyday.
Come and Visit! Call us at (585) 535-7300 or at 1-844-861-2674 (toll-free) or email at [email protected]
Looking for a fun weekend of Golf? Take a short and beautiful drive to Varysburg, NY, just 35 minutes from Buffalo and 1 hour from Rochester, 16 minutes from Darien Lake.  Byrncliff Golf Resort offers great golf for all levels - beautiful and challenging, with hills and creeks.  Voted Buffalo´s Best Golf Course by Channel 4 viewers.
Byrncliff is a boutique resort - we have only 25 rooms inclusive of the Maple Lodge for private groups up to 12 people.  We are family owned and have recently upgraded all of our hotel rooms, banquet rooms.  We offer a true all inclusive Stay & Play Golf Package - Park, Golf, Eat and Sleep.  As we are a public Golf Course, we love daily visitors!  Also on the premises is a Driving Range, Pool and Mini Golf.
People of all ages have come to Byrncliff again and again because we provide great value, a unique Golf or Cross Country Ski Experience, not so far away.  Give us a call and we will be happy to serve.