All Inclusive Western New York Ski and Stay Vacation Packages
b
Ski Vacation Packages in Western New York
A hidden gem just 35 minutes from Buffalo, NY
A Real Western New York Cross Country Ski Vacation!
All Inclusive - Plenty of Nature and Social Distancing.
Equipment Rentals Available (extra)
Park Your Car | All You Can Ski | Eat | Drink | Sleep
- Voted Buffalo's Best Cross Country Skiing by Buffalo Spree. 4.4 stars on Google Reviews, featuring flat terrain on the golf course but also hills in the forest.
- 12 miles of groomed tracks. ideal for skate skiers and classic cross country skiing.
- All Inclusive Ski Vacation Packages - No Hidden Fees - No Resort Fees - True Pricing - No Surprises - What You See is what you get!
- All inclusive: 1 Night Package = 2 days Unlimited Ski + Lodging in Newly Renovated Rooms + 2 Served and Generous Dinners + 2 Breakfast.  Groups welcome! Custom Packages upon request.
- A Smaller Resort - 25 rooms  - We are Family Owned And We Care = Great Staff  and Great Service!
This winter, experience Byrncliff, a Winter Wonderland not so far away.  Just 35 minutes South of Buffalo, one hour from Rochester, NY.  Enjoy our groomed tracks for classic cross country skiing or skate skiing, the comfort of your 'slope side' Hotel room (Traditional, Queen, King, Maple Lodge available), a drink at the bar, or the generous dinner or breakfast which is provided for our guests.
ALL INCLUSIVE SKI VACATION PACKAGES: Unlimited Ski Trail Fees + Lodging + Dinner + Breakfast - Kids stay FREE (Lodging Only)
Ski in Ski Out at our Hotel facing the ski tracks!  This is a relaxing Winter getaway one can enjoy in the comfort of newly renovated rooms at Byrncliff.  Includes lodging, dinner and breakfast.
Prices are per person plus tax (does not include gratuity) - Hotel Packages based upon Double Occupancy. Meal choices from select menu. Senior packages available. Maple Lodge private 2800 sq foot house available with 4 persons minimum.
CONTACT US TO BOOK AT (585) 535-7300

2022 - 2023 PRICING - Package prices are per person - for 3 nights or more, for more people, please call us
ALL INCLUSIVE
SKI GETAWAY PACKAGE
(with Rentals)
TRADITIONAL or DELUXE ROOM (2 beds per room, Dble Occupancy)
1 Night
$164.95 ($214.95)
2 Nights
$309.95 ($384.95)
KING SUITE (1 King with Air Bath + Fireplace, Dble Occupancy)
1 Night
$184.95 ($234.95)
2 Nights
$349.95 ($424.95)
CONDO (1 Queen, 1 Twin, 2 Pull Outs, 2 Adults min). gas fireplace, Kitchen and balcony
Please Call or email at [email protected]
1 Night
$259.95 ($309.95)
2 Nights
$499.95 ($574.95)
The MAPLE LODGE (5 beds, 4 pull outs, 6 Adults min.) Gas fireplace, Kitchen and outside deck
Please Call or email at [email protected]
1 Night
$184.95 ($234.95)
2 Nights
$349.95 ($424.95)

Add-on Ski Vacation Packages Options: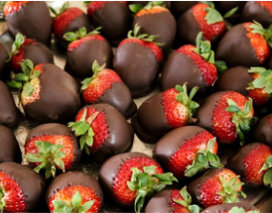 Enhance your Stay - Surprise or Celebrate with our menu of upgrades - please book at least 24 hours ahead of arrivals.  Your choice will be delivered to your room or available at check in.
- The Wine Package: $40+tax
Includes one bottle of wine or sparkling wine , Souvenir Byrncliff wine glasses, and Assorted Candy
- The Wine & Cheese Package $60+tax:
Includes one bottle of wine or sparkling wine, Souvenir Byrncliff wine glasses, assorted cheese (approx. 1 lb) and crackers, Fruit Garnish
- The Wine & Strawberry $65+tax
Includes one bottle of wine or sparkling wine, Souvenir Byrncliff wine glasses, A dozen chocolate-covered strawberries, Assorted candy
- The Snack Package $38+tax
Includes 2 Bottles of water, 2 bags of chips, Assorted cheese (approx. 1 lb) and crackers, Fruit garnish, 2 Gourmet Chocolate Chip Cookies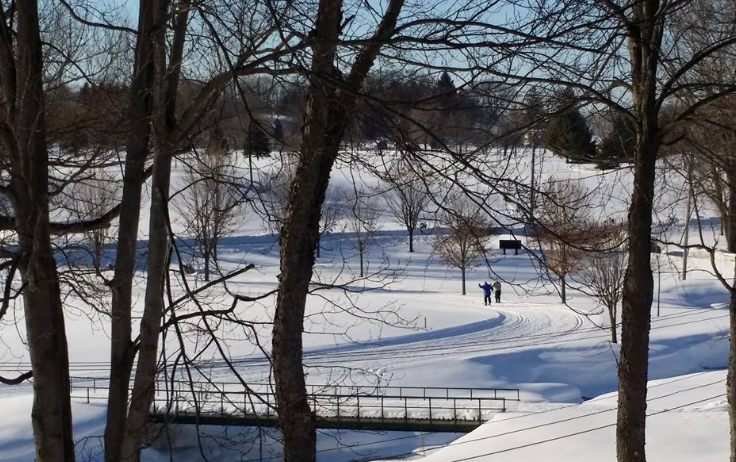 CONTACT US TO BOOK AT (585) 535-7300 or [email protected]