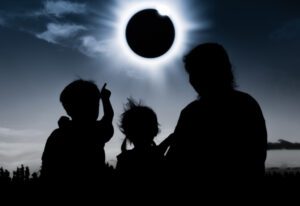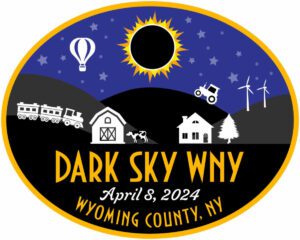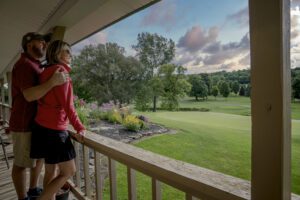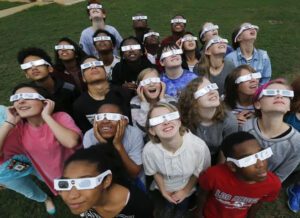 Best place to stay and see the 2024 solar eclipse in Buffalo NY
Looking for the best place to stay and see the 2024 solar eclipse in Buffalo, NY?
Byrncliff Golf Resort & Banquets and the 2024 total solar eclipse in Buffalo, NY
Byrncliff Golf Resort & Banquets, Varysburg, NY is just 35 minutes South of Buffalo NY and within the eclipse's path of totality (i.e., you will be able to view the entire eclipse). Buffalo is actually in the top 5 viewing spots in the U.S.
There will be a total solar eclipse right here! This unique event will happen on April 8th 2024 starting at 2:05pm and running until 4:31pm with totality taking place for 3 minutes 20 seconds at 3:19pm.  The sky will become dark, bright stars and planets to appear, and the Sun's outer atmosphere, called the corona, will shine around the black disk of the Moon's silhouette. 
Byrncliff is ideal for a comfortable, stress free and successful viewing party.
Plenty of open-air with gorgeous views - bring your lawn chairs!

Plenty of Parking

A Bar & Restaurant with large windows

If Mother Nature does not cooperate, there are also noticeable changes in temperatures, winds during solar eclipse, you can be sure to have a warm and wind free place to view the event, especially during totality.

25 Hotel Rooms, 2 condos (4 to 6 people) and 1 lodge for groups up to 12 people.

Because thousands of viewers are expected to come to Western New York, accommodation will fill up early and it's a good idea to reserve early.  Because we are a small property, the uniqueness and demand for this event, we will apply a special cancellation policy to be discussed when you call.

Weather permitting, extend your stay with a round of golf - Byrncliff was voted Buffalo's best golf course.  There's also a mini-golf for the entire family! Or take a trip under one hour to Letchworth State Park (voted Best attraction in New York State 2017) or the world famous Niagara Falls.

Availability of safe viewing glasses -  ISO and CE certified

Safety: the most important thing to keep in mind about the 2024 eclipse, is that you need to protect your eyes.  Do NOT look at the sun directly! The UV rays of the sun will burn your retinas and can cause permanent damage to your vision.  You'll want to purchase protective glasses that are made especially for viewing the total eclipse. Sunglasses won't protect your eyes when you watch a solar eclipse. The sun's rays are harsh, and it only takes a few seconds to damage your eyes.

Enjoy food & festivities all weekend long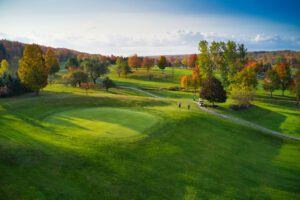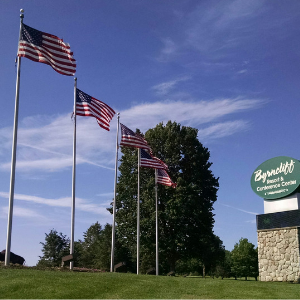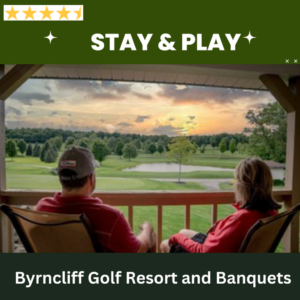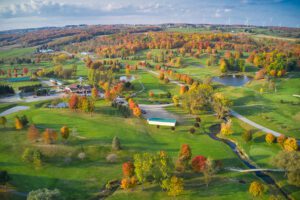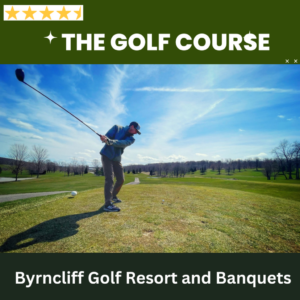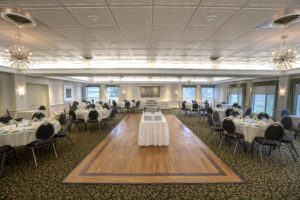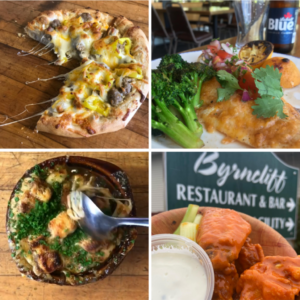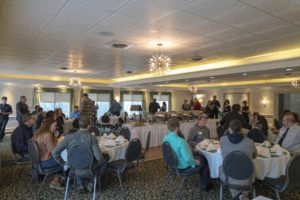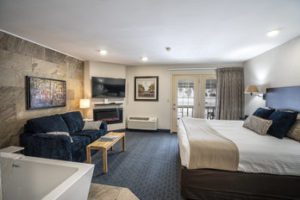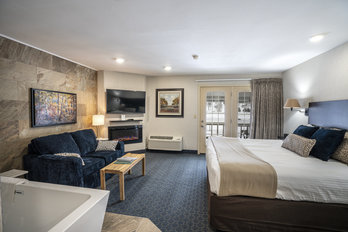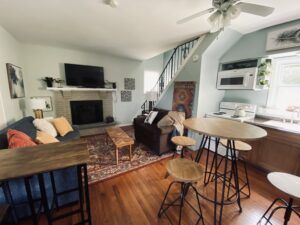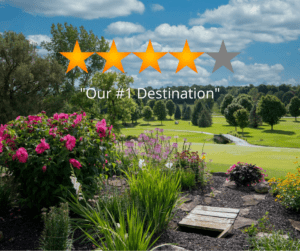 FAQ - Frequently Asked Questions
What will I see on eclipse day?
A solar eclipse happens when the moon passes between our planet and the sun. As the new moon completes its path, it casts a shadow on certain parts of the Earth as it travels.  The moon's shadow effectively blocks the sun's rays temporarily with the effect of the sun appearing to be blocked out.
The sunlight forms a shimmering halo around the moon, creating an otherworldly effect like a scene from another planet. The experience is so incredible that people travel across the country to see a total eclipse.
What is the difference between a total and partial solar eclipse?
A total solar eclipse happens when the sun is completely blocked by the moon.  Anything less than 100% coverage is considered a partial solar eclipse.
How to view the solar eclipse
Do not stare directly into the sun.  To look at the solar eclipse, you will need ISO certified sunglasses.
How should I dress for the event?
April is a difficult time to predict weather - it may be cold, or it may be warm.  Make sure you bring hat, warm clothes or layers you can take off.
When is the next total solar eclipse?
The last total solar eclipse that was visible from North America was on August 21, 2017, so you don't want to miss this one or you'll have to wait a while (20 years) until it happens again!
More National and Local Information about the 2024 Solar Eclipse in Buffalo, NY & Western New York
What is the Path of Totality - the map