Accommodations Byrncliff offers 12 Traditional rooms with double beds, 12 Queen size rooms, One King and the Maple Lodge, a 2800 sq foot house which can accommodate up to 12 people

Byrncliff Resort offers12 traditional rooms with double beds located right on the golf course and in close proximity to the clubhouse and the pool /mini golf.  They are all with two double beds.
The Traditional room
2018 Deluxe Queen Rooms with two queens size bed
12 Double Deluxe rooms - recently refurbished in Spring.  Has small refrigerator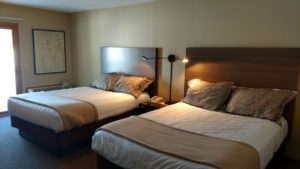 The King suite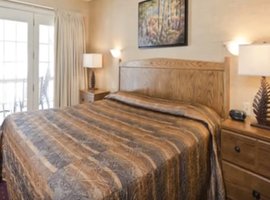 With one king bed and in-room hot tub
THE MAPLE LODGE
Alternatively, and depending on availability, you can book the "Maple Lodge', a beautifully renovated guest house with ability to lodge up to 12 people in 5 bedrooms.  The Maple Lodge a more secluded 2 minutes drive from the club house and ideal either for a wedding, a big family reunion or a golf outing.